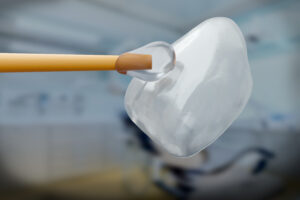 When you have more than one issue with your smile, and you assume you need a whole barrage of treatments to smile confidently again, then talk to our team. Often, porcelain veneers can provide major smile improvement in only one to two visits. In today's blog, your Shrewsbury, MA, dentist talks about porcelain veneers.
When You Need A Cosmetic Restoration
Porcelain veneers cover the front and sides of a tooth, which means they can offer instant cosmetic transformation. Our team can use them to mask permanent teeth stains that could resist whitening treatments, or to close gaps between teeth. Placement could repair minor damage and reshape malformed teeth in the process. We could use them to lengthen worn down teeth and even correct the appearance of minor misalignment, so you have a straighter-looking smile without relying on braces or aligners. If you have multiple cosmetic concerns with your smile, then restorations could be your path to a stunning new smile.
Creating Your Cosmetic Restorations
To ensure an attractive appearance and a balanced bite, our team will custom-make each one we place. To begin, we will numb the tooth or teeth being treated, and remove a thin layer of enamel from them. Doing so makes room for the restoration. Our team then gathers detailed images and measurements of the teeth, which we use to design and craft your veneers in a lab setting. We then attach the cosmetic restoration to the teeth with a powerful bonding agent. The porcelain material can be shaded to blend with your smile, and is also durable to handle daily bite forces and pressures.
A Smile Makeover
For a smile makeover, we could combine these with other treatments. For example, we can whiten teeth beforehand so your restorations match your brightest smile, and we could use bonding and contouring for the side and rear teeth, reserving veneers for the most visible front facing ones. With proper care and attention, such as daily brushing and flossing and visits for checkups and cleanings, you can keep your restorations bright and beautiful for year to come. You also help them last, as you protect the teeth we've attached them to from the impacts of tooth decay and gum disease.
If you have any questions about porcelain veneers, or about any of our other cosmetic treatment options, then please contact our team today to learn more. We want to help you smile with confidence again!
Speak With Your Shrewsbury/Grafton, MA Dentist's Office About Cosmetic Dentistry
We would love to help you avoid poor oral health and smile aesthetics, so see us soon. If you would like to find out more about our cosmetic treatment options, please reach out to Modern Dentistry Of Shrewsbury at (508) 842-8838.