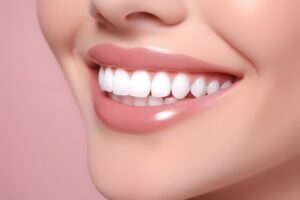 When you have stained teeth, this could cause embarrassment and you may simply avoid showing off your teeth. However, we can offer professional treatment to remove teeth stains and offer smiles several shades brighter! In today's blog, your Shrewsbury, MA, dentist talks about professional teeth whitening.
The Causes of Teeth Stains
Why do our stains develop discoloration in the first place? Well, if we don't brush and floss as we should, and we also eat a diet high in sugar and starch, the particles are left between and on the teeth or stuck along the gum line. As bacteria consume these particles, this creates plaque that makes stains more apparent. Drinks with dark pigments could also discolor teeth, such as red wine, coffee, tea, and soda. If you use tobacco products, this could discolor your smile as well. Our team can offer professional treatments to brighten your smile, and we will choose the right option for you after carefully examining your smile to assess the cause and severity of your teeth stains.
In-Office Whitening Procedures
We use the Philips Zoom WhiteSpeed treatment to brighten smiles by up to eight shades in as little as 45 minutes. The process involves applying a special bleaching gel to your teeth, which then breaks up and removes discoloration in only one visit. If you need results quickly before a first date, job interview, or special event, this is the way to go.
At-Home Treatment Options
We also have a treatment option you can use from the comfort of your own home, which tackles more severe staining and also reduces the risk of tooth sensitivity afterward. We will send you home with a custom set of plastic trays, which fits your smile comfortably. We also prosody a powerful bleaching gel. At home, you will fill the trays with gel and wear them for a specified amount of time. You do this daily for about one week to ten days. The trays ensure even results across the front of your smile, and prevents the saliva from diluting the gel.
If you have any questions about how we approach professional teeth whitening, or want to find out which option is right for you, then please reach out to our office today. We want to help you obtain a smile that makes you feel confident, one you won't hesitate to show off to the world!
Speak With Your Shrewsbury/Grafton, MA Dentist's Office About Cosmetic Dental Care
We would like to help you smile with confidence by removing your discoloration with professional teeth whitening treatments. If you would like to find out more about removing your unsightly discoloration, then please reach out to Modern Dentistry Of Shrewsbury at (508) 842-8838.